In an era dominated by the digital market, website builders have emerged as the real game-changers. Shaping businesses, spreading ideas, and creating communities, they're more than just tools; they're catalysts for growth. Let's delve deeper into the world of website builders, their stunning features, and what truly sets a top-tier website builder apart.
Website Builder: Build Your Online Presence Easily
The Essentials of a Great Website Builder
The essence of a remarkable website builder lies in its seamless interface, robust functionality, and customizability. However, a truly superior tool exceeds these fundamental attributes. Let's discuss the essential features to look for in an exceptional website builder.
User-friendly Interface
An accessible and intuitive interface that makes building a website a smooth process, even for novices. Drag-and-drop functionalities, handy design elements, and a rich library of templates make the process fun and efficient.
Diverse Templates and Themes
A vast array of professionally-designed, customizable templates spanning across different business sectors and personal use, from e-commerce stores to blogs, portfolios, and more. Each template should be fully customizable to reflect brand identity and meet specific needs.
SEO and Mobile-Optimization
A top-notch website builder integrates SEO tools to enhance website visibility, and mobile optimization ensures an impressive performance across different devices. This attribute guarantees your website's functionality and competitiveness in today's fast-paced digital space.
E-Commerce Integration
For businesses, e-commerce integration is crucial. The ability to create an online store, manage inventory, process payments securely, and more are part of an exceptional website builder's arsenal.
Analytics and Tracking
A dashboard featuring detailed analytics, including website traffic, visitor behavior, conversion rates, etc. This data is vital for developing effective marketing strategies.
Exceeding the Benchmark: What Sets a Superior Website Builder Apart?
Beyond the essentials, what truly differentiates an excellent website builder? The answer lies in advanced features, a committed support team, and consistent updates.
Advanced Features
These include interactive elements like video backgrounds, parallax scrolling, and animation. It also covers integrations like social media feeds, live chat, newsletters, booking systems, and more. These elements add a dynamic edge to your website.
Top-Tier Support
A robust customer support system that's available round the clock, consisting of live chat support, email support, a comprehensive knowledge base, and an active community forum. In addition, priority support options, like dedicated account managers or priority queues, add to the overall customer experience.
Consistent Updates
Regular updates, introducing new features, templates, and user interface enhancements. This ensures the website builder stays current and competitive, providing its users with the latest and the best.
Conclusion: The Future of Website Builders
In conclusion, a superior website builder surpasses the basic functionality and user experience. It combines innovative features, top-tier support, and a commitment to consistent updates to ensure it stays ahead of the curve.
A superior website builder goes beyond providing basic functionality and user experience. It brings a potent combination of innovative features, top-tier customer support, and a dedication to consistent updates, ensuring it remains at the forefront of the industry.
As we move further into the digital age, we can expect these powerful tools to evolve even further. Artificial intelligence (AI) and machine learning are likely to play a significant role in website builders' future, automating design processes and offering even more personalized experiences.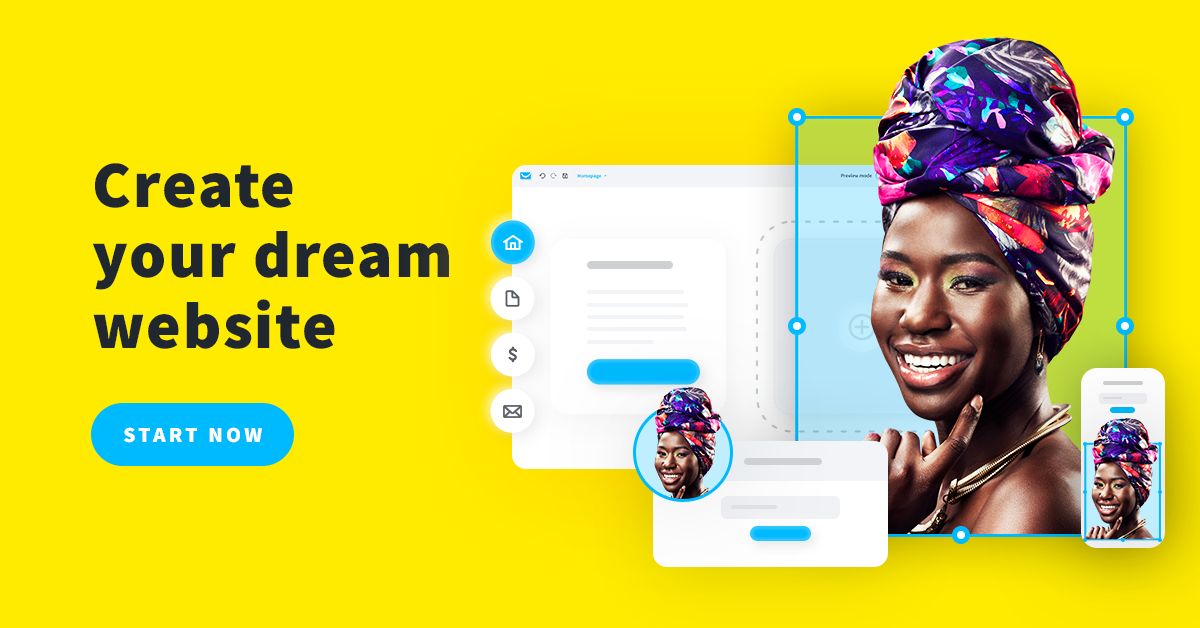 ---
ABOUT THE AUTHOR